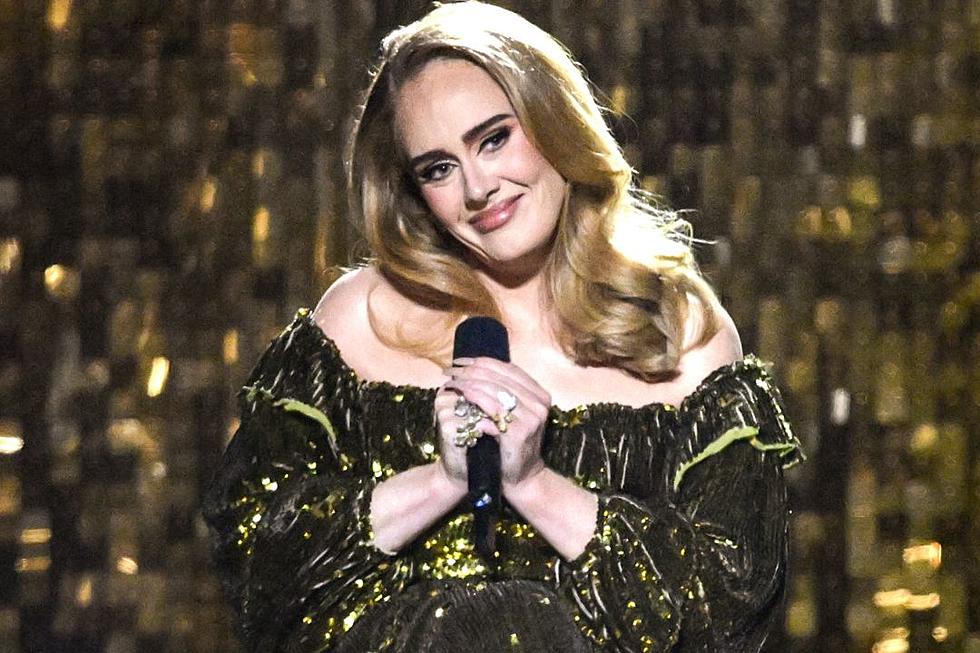 Did Adele Secretly Record a New Album?
Gareth Cattermole, Getty Images
Is a new Adele album already on the way?
Typically, the "Hello" singer waits a long time between album releases, with 30 arriving six years after 2015's 25.
However, according to The Sun, there is speculation that the star has already secretly recorded a new album and may even release it soon.
The album is reportedly inspired by her new fiancé: sports agent Rich Paul.
Anonymous sources claim that Adele's latest tracks are her "most positive" yet and that she is considering dropping a surprise album later this year --- in the same vein as her idol, Beyoncé, who surprise-dropped Beyoncé in 2013.
"Her life has totally transformed. She has gone from rock bottom to being madly in love and wants the world to know it. Her music reflects that, and the next album will be her most optimistic ever. She won't be the queen of heartbreak ballads for much longer," the source told The Sun.
If Adele does drop a new album, it will likely coincide with her recently extended Las Vegas residency, Weekends With Adele, which will now run through November 2023.
READ MORE: Did Adele Leave During Harry Styles' Grammys Speech?
Adele met Paul in 2021 through mutual friends. They went public at a 2021 NBA game. "I didn't mean to go public with it. I just wanted to go to the game. I just love being around him. I just love it," Adele said at the time, according to People.
In a 2021 Vogue interview, the singer revealed they met at a party. "I was a bit drunk. I said, 'Do you want to sign me? I'm an athlete now.' He was dancing. All the other guys were just sitting around. He was just dancing away," she explained.
Paul is the founder of Klutch Sports Group, which manages big names in basketball such as LeBron James. The sports agent hails from Cleveland, Ohio, and has three children from a previous relationship.
Adele shares son Angelo, 10, with her ex-husband Simon Konecki.
Why Does Everyone Love Adele?
If there's one fact that can be basically agreed upon, it's that
Adele
is universally considered a treasure. The singer is one of the few sure things in the music industry, raking in awards, breaking all kinds of records and establishing herself in a class all her own ever since the release of her debut single, "Hometown Glory," back in 2008.
Below, we've rounded up all the reasons the iconic Adele is so universally adored, from her undeniable voice and talent to her unrivaled sense of humor and unique place in the pantheon of 21st century celebs.