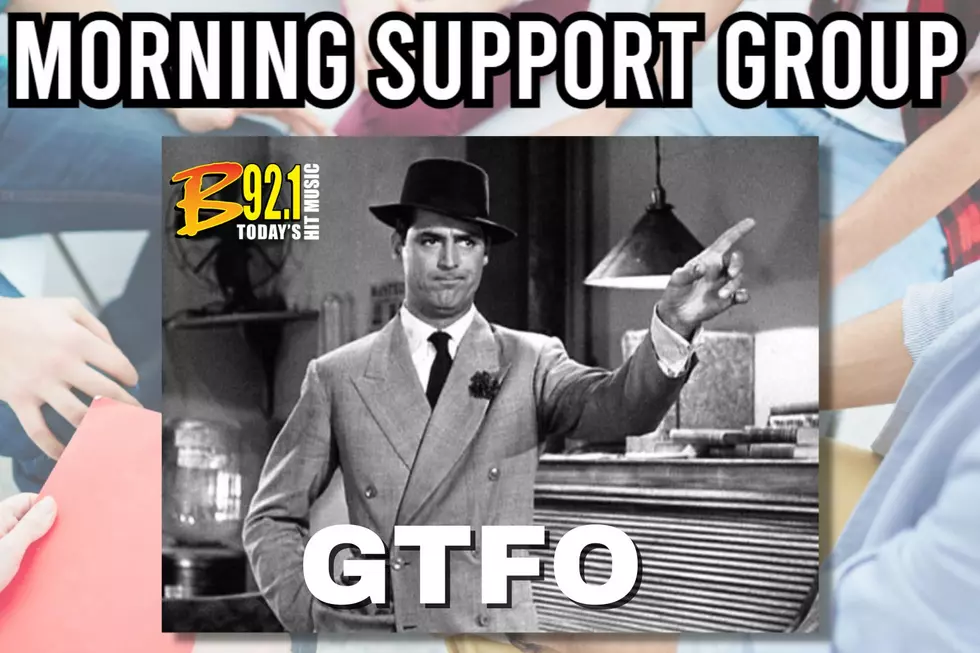 The Times B92.1 Listeners Were "Kicked Out" Of Places In Utah
giphy
It's no fun to be told that you're not welcome somewhere. But to be fair, most of the time we have it coming. 
When I was younger I was at The local Dillard's department store, when I noticed that there were several bottles of cologne and perfume on display. The sign said SAMPLES, so I sampled them. And sampled them. And sampled them. 
And by "sampling", what I mean is me and about six of my friends had an all out fragrance war right there in the store.
We were informed by the management that we were "no longer welcome" at Dillard's, and they "invited us to leave", which is just a really fancy way of saying "GTFO and never come back."
We drove away with the windows rolled down, eyes watering, trying our best to get rid of the overwhelming stench.  Everyone on the road probably thought the car was filled with $3 call girls.  It was not pretty.
In hindsight, I'm surprised the employees didn't murder us. I don't think any insects will ever live there, because I'm pretty sure we permanently fumigated that place all on our own. 
I've been kicked out of other fine establishments, but I'll save those stories for another time.
Instead, on our show this morning we asked you the listeners to send us your stories of places you were kicked out of. We got some great responses, so check out the gallery below.
Your "Kicked Out" Stories
Here are some reasons B92.1 listeners were "asked to leave" because of their behavior
Tune in to B92.1's Mikey & The Mrs Show weekday mornings from 6 to 10 and join the support group!
12 Nostalgic '90s Classics That Are Great Movies
These fantastic films from the 1990s still hold up decades later.