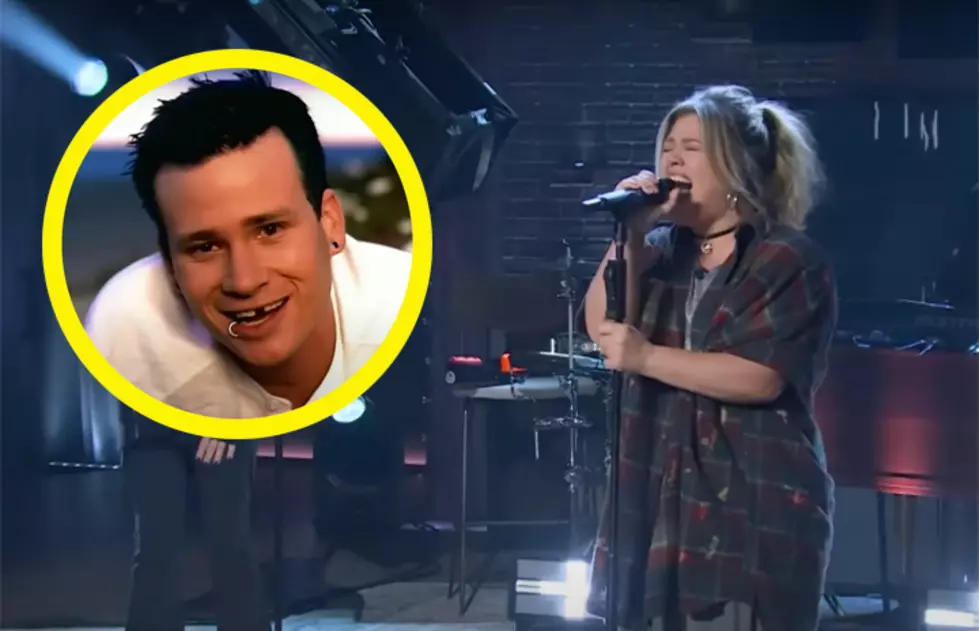 Don't Be Mad That Kelly Clarkson Covering Blink-182 on Her Own TV Show Rules
YouTube: Kelly Clarkson Show / YouTube: Blink-182
Everything classic is coming back around again in 2023. Take for instance, onetime American Idol winner and early 2000s darling Kelly Clarkson using her daytime talk show platform to revisit some of her favorite songs on her Kellyoke segment. This week, Clarkson showed off her pop-punk prowess taking on the Blink-182 classic, "All the Small Things," which will be back in the spotlight once again when Tom DeLonge reunites with his Blink-182 brothers on their highly anticipated reunion tour this year.
Clarkson, who parlayed her American Idol success to a solid recording career in both pop and country, has shown her ability to tackle just about any genre with her Kellyoke segment. Here, while mostly staying true to the Blink original, Clarkson does let out a power vocal moment toward the end, putting her own stamp on the track.
It's probably no surprise that Kelly is a fan, as the Enema of the State track surfaced in 1999, hitting No. 1 alternative airplay and crossing over to hit No. 6 on the Billboard Hot 100, just as Clarkson was in her formative years, preparing for a career in music. She, of course, would get her big break on American Idol in 2002.
So how did she fare with this late '90s pop-punk staple? You can watch the performance below and see some of the response on social media as well.
Kelly Clarkson Covers Blink-182's "All The Small Things"
The Kelly Clarkson Show remains a daytime TV staple after its 2019 debut, and Kelly will also return to The Voice as one of the coaches for the upcoming spring season on NBC.
As for Blink, their reunion tour is one of the hottest (and costliest) tickets going these days. The trio of Mark Hoppus, Tom DeLonge and Travis Barker have also been in the studio working on new music. Be sure to catch Blink-182 on tour. Get your tickets here.
Most Anticipated Rock + Metal Albums of 2023
2023 is looking good for rock and metal albums already.