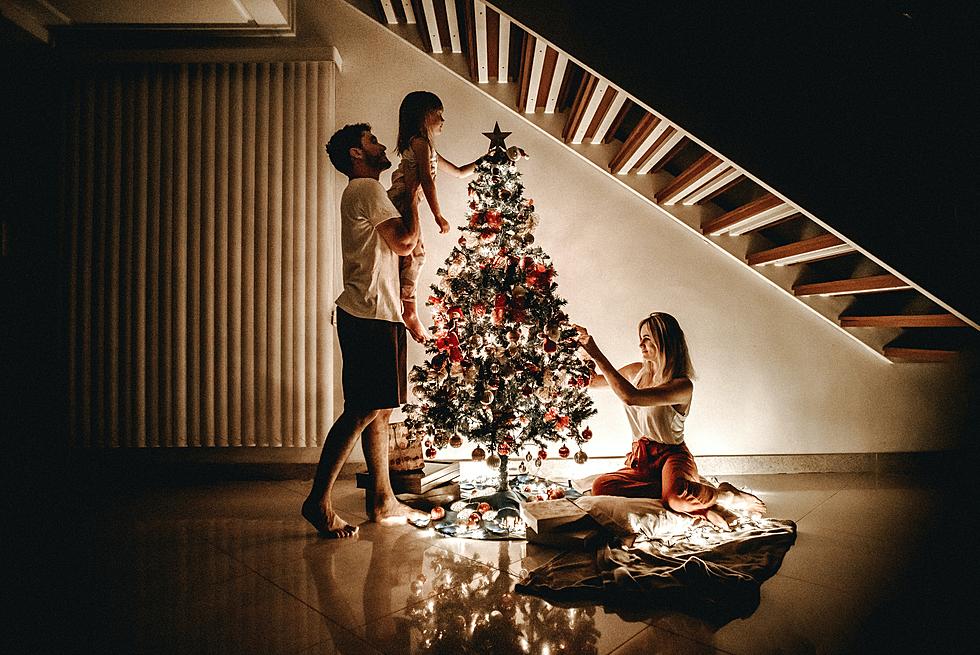 Less than 100 days till Christmas
Jonathon Borba Unsplash
Do you have that one friend on social media that always points out how long we have until the next Christmas during the year, even during the summer?
They say something like, "Hey, guess what, only 300 days till Christmas" or "only 158 days till Christmas", ALL YEAR ROUND?  Well I do, and it is hard to think about, but guess what?  I'll be THAT person. 
There are less than 100 days until Christmas!!

 
How did the year go by so quickly? 
I know we are barely into fall, but before we know it we will be done with Halloween and Thanksgiving. Once Thanksgiving comes, there are only 32 days until Christmas! No wonder I am always so stressed and hurrying to get everything done in December.
So come with me, my fellow holiday procrastinators, Christmas enthusiasts, and anyone else that wants to go on this sleigh ride to a blissful holiday! If we get things in order now, maybe, just maybe, we can enjoy the upcoming holiday season, devoid of holiday induced stress!
In years past, I promised myself that I would have everything prepared for Christmas by December 1st, only to find myself scrambling to get it all together on December 24th.  BUT this year is different! I am remembering NOW, I'm early. Let's get ready together!!
A few simple tips will help get us prepared.
Budget. I know, I said the B-word. Really though, getting the budget figured out will help you enjoy January, without a bunch of overextended credit cards.  Mountain America Credit Union has a Christmas Club Certificate (which pays around 3%).
I set this account up in January. Every month I have added money to the account, and the certificate also prevents me from accessing the money until November, so I actually have money set aside for Christmas this year!  
Crunch your numbers and decide how much to spend for gifts, food, and decorations too. You don't have to go overboard, just stick within your budget. Spending TIME with family and friends is more important than just spending money on them.
        2. List, and check it twice. This is an important step because once you start                wrapping presents it is easy to lose track of what you purchased already.
I love to use FlyLady.net. This website has a FREE, downloadable "Flylady's Holiday Control Journal". This contains blank spaces to organize which gift you purchased, how much you spent, and whether or not you have wrapped it yet. 
I print off the TO BUY lists, page 17, one for each child or family to keep track of what I bought and how much I spent. You can also keep track of online orders so you don't forget what is coming.
       3. Bake Off. A lot of fun around the holidays is baking because the smells that fill           the house really make it home sweet home. A little tip here is to prepare ahead of           time, and get the cookies or dough made before the big baking day.
Then that can be frozen and pulled out when it is time to bake. Gingerbread cookies are fun to create with family and share with friends.  You can even save some cookies to give to Santa!
        4.  Deck the Halls. Decorating for Christmas really sets the tone for the holiday              and lets everyone enjoy the season together. Remember though, you don't have            to do this all in one day!  Flylady recommends decorating a room or section of                the house at a time, and dividing that activity into 15 minute segments of time.
If you just pull out the wreath for the front door first that is okay. Then when you have another 15 minutes, change out the door mat, add a string of lights, and before you know it the front porch will be decorated. 
Bite size pieces reduce stress, yet still accomplish the task. Page 21 of the Holiday Control Journal breaks the decorating process down even further, if you want to check that out.
          5.  Gifts. That's a wrap! Wrapping gifts is not the most fun part of the gift giving              process. This stress can be reduced by wrapping as you go (and not waiting till             Christmas Eve). 
As long as you use your LIST to keep track of what you bought and who you bought for, you will be ahead of the game.  Another option is to try reducing the amount of gifts you buy. I did this one year, it's called the 5 Gift Rule for Christmas.  
Each person in the family receives 5 gifts:
Want - Something they want
Need - Something they need
Wear - Something to wear
Read - Something to read
Special - A special gift
           6.  Unexpected Acts of Kindness. This is such a sweet component to feel the                 Spirit of Christmas, by spreading kindness and joy. Check with local charities                   and see what they have most need of and center donations around those.
Also, adopting a family by bringing them Christmas gifts and sharing Secret Gifts is a fun tradition for some families. When I was a single mom, someone adopted us and it made our Christmas magical. I was so grateful to see my kids receive something I couldn't give them.
Surprising a neighbor or friend with the 12 days of Christmas is fun too! This consists dropping off a little gift, to the theme of the 12 days of Christmas song, each day for 12 days before Christmas. This is fun for the giver and receiver of this idea.
A simpler option is to just pay for someone's drink behind you in the drive-thru, or help your elderly neighbor bring their groceries inside. There are so many ways to spread Christmas cheer.
Now that you know there really are less than 100 days till Christmas so let's make this THE year we actually get to enjoy the season instead of playing catch up. Then we can say that:
"This Christmas is LIT-erally the best!"
LOOK: See what Christmas was like the year you were born