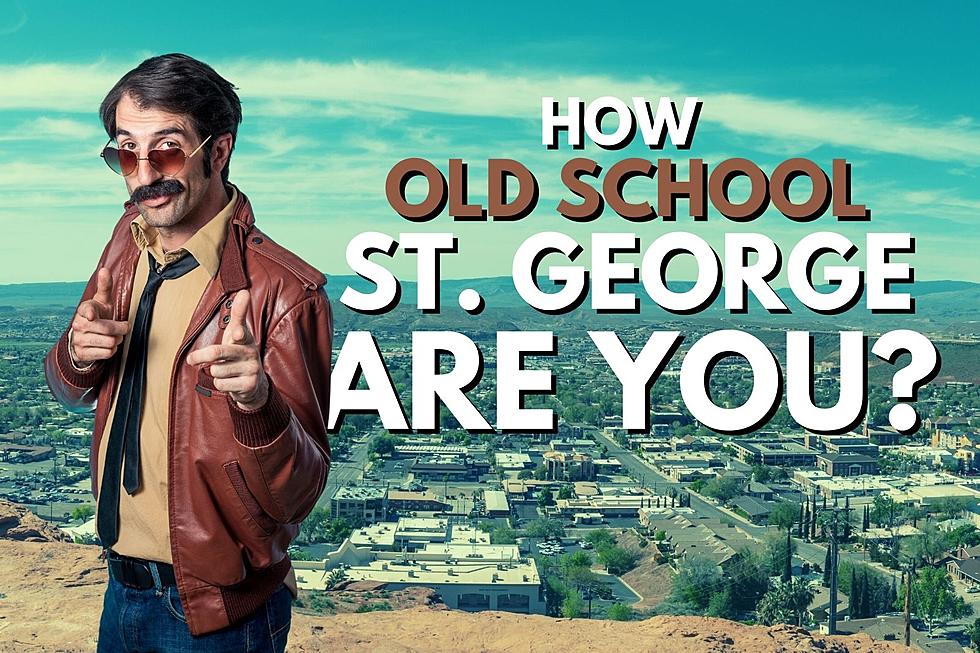 How OLD SCHOOL St. George Utah Are You?
Canva
Recently we went on Facebook to ask you what you remember about growing up in St. George, Utah.
We got a lot of great responses, and many of them jogged our memories of the St. George that once was.
St. George, of course, was smaller, quieter, had a lot less people, and a lot less traffic.  Many people commented on how much they missed the small town atmosphere that used to permeate life in St. George until the last 30 years or so.
If you're a St. George native, then you're going to appreciate going down memory lane with us. And if you're new to St. George, you'll probably get a kick out of seeing what life was like before you showed up.
But no matter how much Saint George has changed over the years, two thing have always stayed the same.
It's always been hotter than a lava pit in Hades.

It's the greatest place in the world to live.
How OLD SCHOOL St. George Are You?
Do you remember what life was like in Utah back in the day? If so, you're OLD SCHOOL St. George.
30 Google Maps Photos Of St. George That Will Make You Feel Old
St. George Utah, Then And Now
See how St. George Utah has changed over the years using historic photos in modern day locations
---