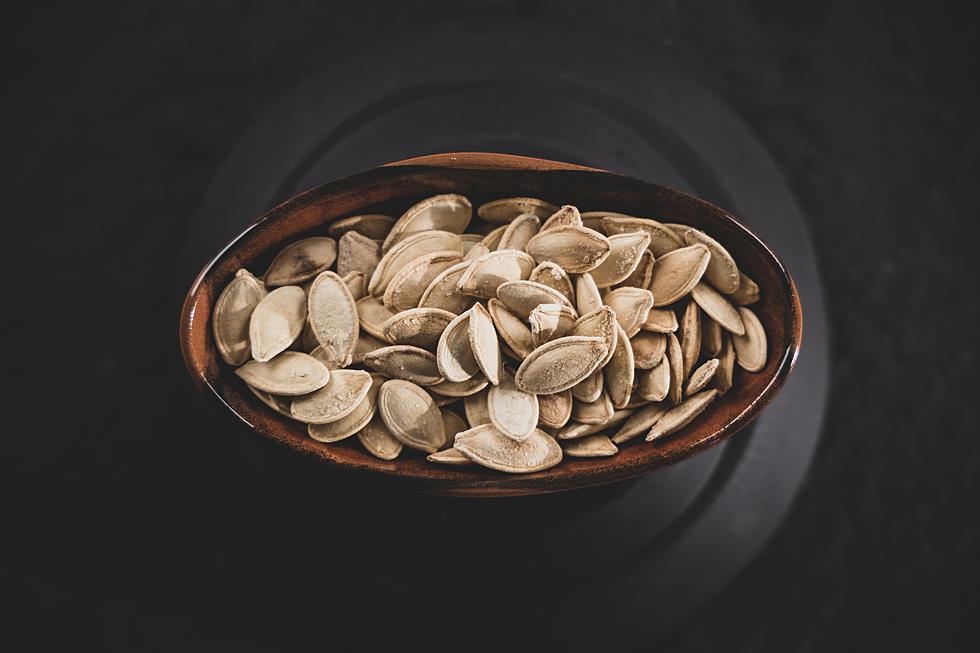 Utahns, Go Grab Some Pumpkins Today
Photo by engin akyurt on Unsplash
Oct. 3 is cool; there are two fandoms that celebrate the day, Mean Girls fanatics and Full Metal Alchemist fans but this year, Oct. 4 is cool too.  
The first Wednesday in October is National Taco Day, National Coffee with a Cop Day, and National Cinnamon Bun Day. All things we can get behind because who doesn't love tacos, coffee and our local police, and cinnamon buns? 
Oct. 4 is also National Pumpkin Seed Day, which is very timely for the season.  
Now, many of you may be thinking that it's way too early to go grab a pumpkin but, wouldn't this just help you and your family get into the Fall mood? 
You don't need to carve it or paint it just yet (pumpkins don't last THAT long). So, instead, crack open the pumpkin and get those seeds for a yummy treat! There are also a few other things you can do with the pumpkin "guts" and the rest of the pumpkin. You can get your own pumpkin puree and make delicious pumpkin bread, so nothing goes to waste.  
Check out this website to see how it's done.  
Now, back to the seeds. Once you've gotten thoroughly messy from separating the pumpkin guts from the seeds, set those seeds out to dry (after you've rinsed them). Then you can season them to your heart's desire, sweet or savory, then you roast them! Voila, you have a great fall treat.  
According to the National Day Calendar, pumpkin seeds also have a ton of nutritional value that dates back all the way to the Aztecs and Mayans. There is zinc, iron, and protein packed into these little guys so no need to feel guilty about eating them! 
How to Make a Pumpkin Bird Feeder
I can't take credit for inventing this clever fall-themed bird feeder. I actually saw it first posted by the Farmer's Almanac. This is the Pumpkin Birdfeeder I made with a Hudson Valley pumpkin and some birdseed grown in the USA. Nature arts and crafts at my house turned out to be really easy and fun to watch once the squirrels and chipmunks found it.
Gallery Credit: Paty Quyn