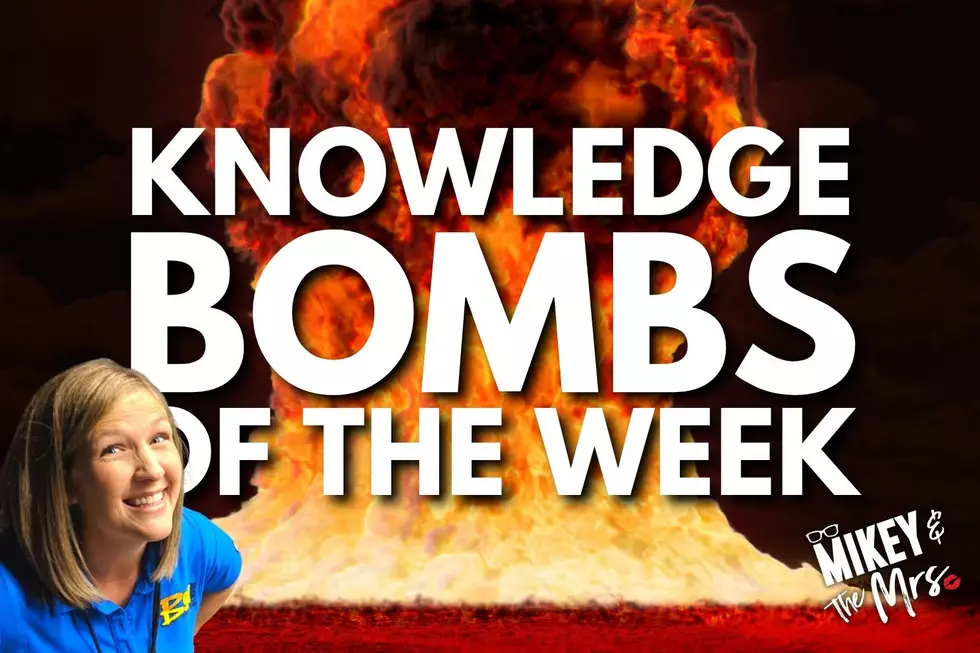 My Favorite Knowledge Bomb Fun Facts This Week
Canva
Here are some of my favorite KNOWLEDGE BOMB Fun Facts for this week!
The guy who invented the Slinky had a nervous breakdown, moved to Bolivia to be a missionary . . . or possibly join a cult, the details are sketchy . . . left his company to his wife, and never came back.
Before MC Hammer became famous, he started a Christian rap group called the Holy Ghost Boys.  But he left them to go solo.
The hundreds of Jonestown cult members who killed themselves in 1978 didn't actually drink poisoned Kool-Aid.  They drank poisoned Flavor Aid, which is a cheap knock-off of Kool-Aid.
The "Star Trek" hand gesture for "live long and prosper" is derived from part of a Hebrew blessing that Leonard Nimoy first saw at an Orthodox Jewish synagogue in Boston as a young boy.
2023 marks 100 years since the construction of the Hollywood Sign . . . 125 years since the city of New York was officially formed . . . 100 years since a Checker Taxi first hit the streets . . . 100 years since Disney was founded . .
If stars in the night sky are sparkling, it's a sign of atmospheric turbulence.
Chocolate ice cream was invented before vanilla ice cream.
The world record for the longest career at the same company is over 84 years.  A guy in Brazil started working at a textile company when he was 15 years old . . . and he's apparently still there now, at age 100!
Hear the B92.1 Knowledge Bomb live every morning on the Mikey & The Mrs Show on Today's Hit Music, B92.1 in St. George Utah
The Glass Onion Movie House Is $450M
The house from Glass Onion: A Knives Out Mystery is only $450M