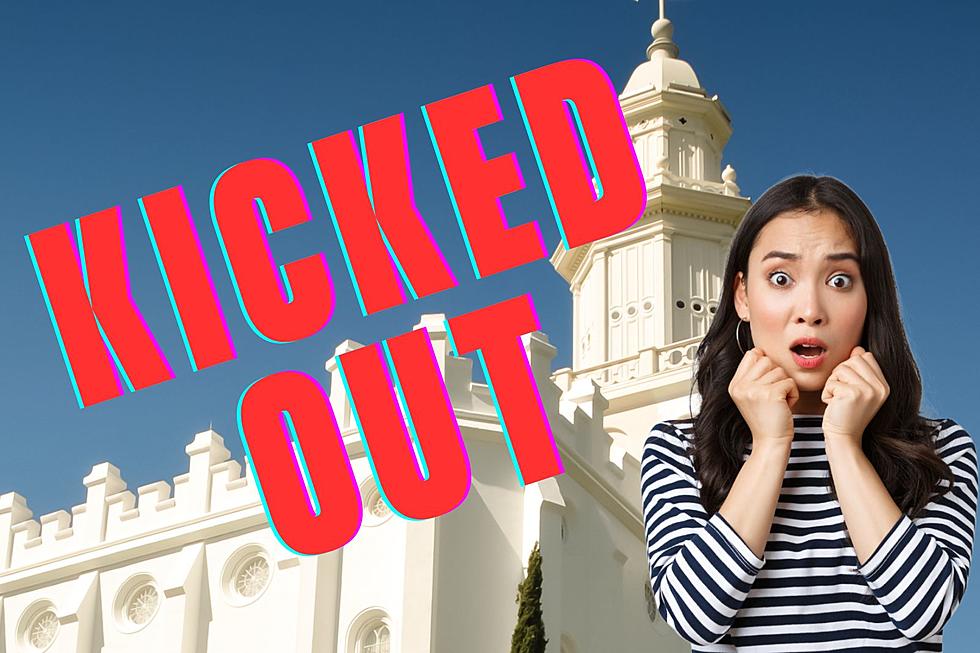 10 Ways To Get Kicked Off The Temple Grounds In St. George Utah
canva/lds.org
Currently the St. George Utah Temple of the Church of Jesus Christ of Latter-Day Saints is undergoing extensive renovations.
And although there is a lot of construction on the Temple itself, the Visitor Center is still open.
Everyone knows that being combative, disruptive, or otherwise being a massive jerk will get you kicked out of anywhere.  The same is true for the Visitor Center.  But there are some lesser-known ways to get kicked out, and that's what I'm here for.
So for those of you who would like to check it out now, or are planning on visiting the Temple grounds in the future, I've compiled a list of things you should not do, unless you're looking to get kicked out.
Now cross your arms and be reverent.
10 Ways To Get Kicked Off The St. George Utah Temple Grounds
There are many ways to overstay your welcome at the St. George Utah Temple. Here are just a few.
You Probably Grew Up LDS(Mormon) If...
If you did any of these things, there's a pretty good chance you were raised LDS.
25 Weird Things You'll Find In Utah Homes
If your house has 5 or more of these things, there's a good chance you're from Utah.