We Found This Weird Stuff At The Spirit Halloween Store In St. George
Mikey Foley
Well it's that time of year again. That time where you go to Walmart and see aisles and aisles of orange, letting you know that it's time to buy large bags of candy, and then eat them before Halloween, and then have to scramble to buy more candy the morning of October 31st when all they have left is Bit-O-Honeys. 
In St. George, the Autumn brings with it our local seasonal traditions. Things like going to Staheli Family Farm, carving pumpkins, and of course… Spirit Halloween.
I love this place. I love it so much that whenever I see a store go out of business, my first thought is "oh heck yeah in August that's gonna be a Halloween store!"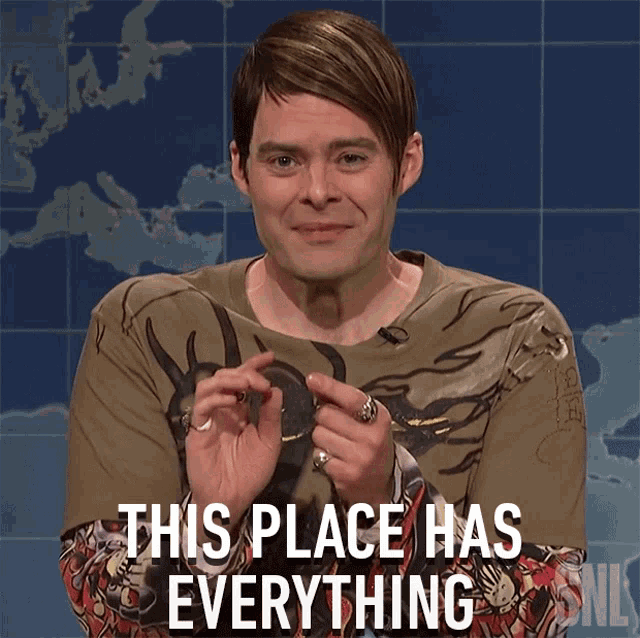 If you've never been to a Spirit Halloween Store, let me take you inside now and show you it's many wondrous treasures.
But don't get too excited. You might have a heart attack, and then a sexy nurse in a low-cut top and thigh-high stockings will have to resuscitate you. 
And everybody knows, sexy nurses are fun to look at, but they don't know ANYTHING about first aid. 
Weird Stuff We Found At The Spirit Halloween Store In St. George
Here are some things we found at the Spirit Halloween Store on Bluff Street in St. George.
13 Dad Jokes That Made Bonnie Die A Little Inside
Just because she's laughing on the outside, doesn't mean she's not crying on the inside.
St. George's Red Cliffs Mall In The 90's Was Fresh
Step back in time to the 1990's and check out the raddest place in town: the newly-finished Red Cliffs Mall!
See How School Cafeteria Meals Have Changed Over the Past 100 Years
Using government and news reports,
Stacker
has traced the history of cafeteria meals from their inception to the present day, with data from news and government reports. Read on to see how various legal acts, food trends, and budget cuts have changed what kids are getting on their trays.