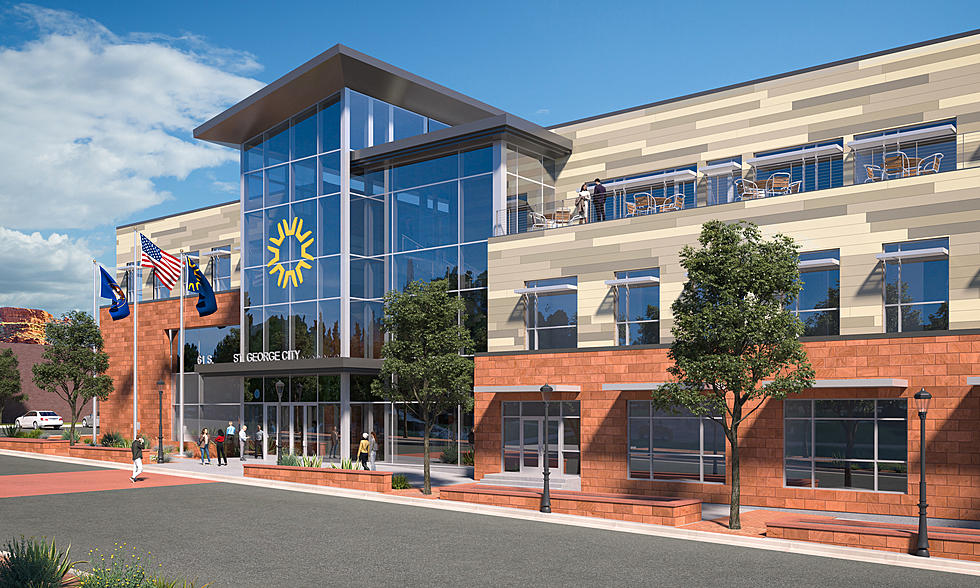 City of St. George Groundbreaking for City Hall at Townsquare
City of St. George
The City of St. George will be holding a historic groundbreaking for its new City Hall on Sept. 20 at 9 a.m. 
Located in the "heart of downtown" St. George, the new City Hall will have three levels for the growing number of city employees and residents, a city press release said. Right now, there are over 100 employees, and despite attempts at having different buildings and locations it's just not enough for the more than 100,000 residents being served.  
"With this new building we are aiming to serve our growing city while also celebrating our heritage," said Mayor Michele Randall. "The address will be 61 South Main Street — the '61' symbolizing the year, 1861, that the pioneers settled in St. George. With its location, our new City Hall will be an extension of Historic Town Square, the premier gathering place in the City of St. George." 
The old City Hall is about 34,000 square feet accommodating the mostly public-facing departments such as utilities, building license, building permits, development and planning, community involvement and more.  
The new City Hall will be more than double that size at 69,500 square feet. The Council Chambers which previously held 150 people will now be at a 300 people capacity. That space will also be more easily converted to a public forum space, a community room, and a training center. There will also be about 4,350 square feet of "indoor civic space" for events, possible art instillations, and exhibits.  
Four-level parking will also be added on site, which is roughly triple the amount of space from the current City Council location.  
"High-efficiency, productivity, necessity, transparency and functionality have been major drivers in designing the new City Hall," Randall added. "City Hall belongs to the people, so with that in mind the facility will have an open, clean, well-lit, safe and friendly environment that the community will easily identify as welcoming and open to all." 
This event is free, and the public is encouraged and invited to attend.  
New St. George LDS Temple