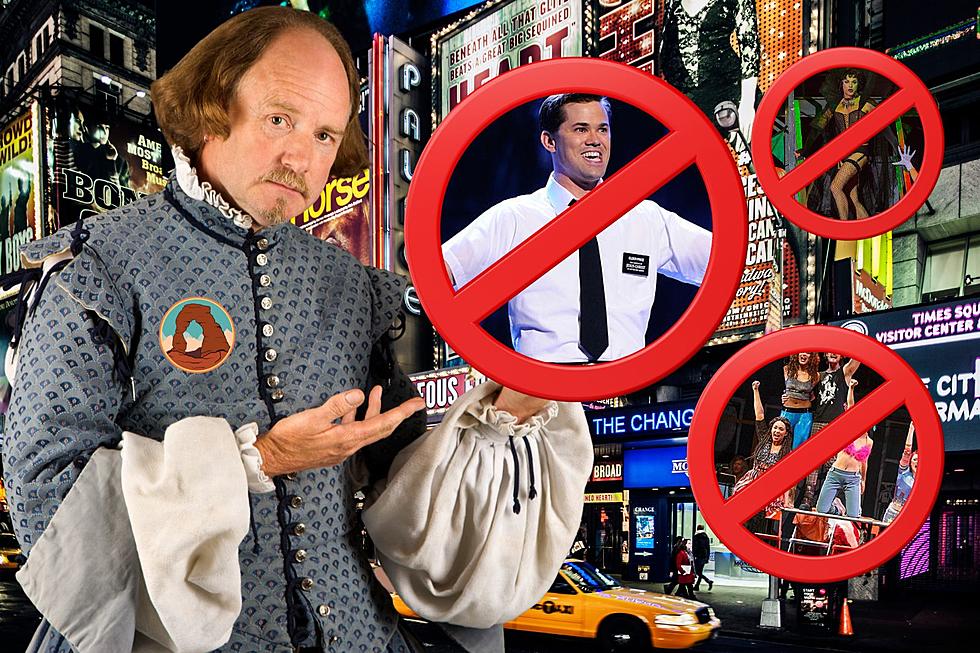 12 Plays That'll NEVER Be At The Utah Shakespeare Festival in Cedar City
Getty Images
I'm a big time theater buff, especially when it comes to musicals.
If someone, somewhere, is dancing and singing their feelings, I want a ticket to that show.
The Utah Shakespeare Festival is famous for its incredible, high-quality performances.  People come from all over the world to be a part of the spectacle every summer.
However, no matter where the audience may be coming in from, the Festival prides itself on being a theater destination for the entire family. They also have to be aware that people in the local community tend to get upset if anything is happening on the stage that they may find offensive for a number of reasons.
This is why when I worked at the box office at Tuacahn amphitheater, If the play was not something people were already familiar with as family-friendly, or it didn't have the word DISNEY on it, audiences would be less likely to take a risk, and the show would almost always struggle.
Here's a list of 12 plays that we highly doubt will ever be produced on the stage at either the Utah Shakespeare Festival, Tuacahn, or anywhere else in Southern Utah for that matter.
12 PLAYS THAT'LL NEVER BE AT THE UTAH SHAKESPEARE FESTIVAL
These Broadway plays were on Broadway in New York, but they may be a little too much for Southern Utah.
Moments From 80's Movies That Scarred You For Life
Here are the movies you saw as a kid, and explain why you now need medication.