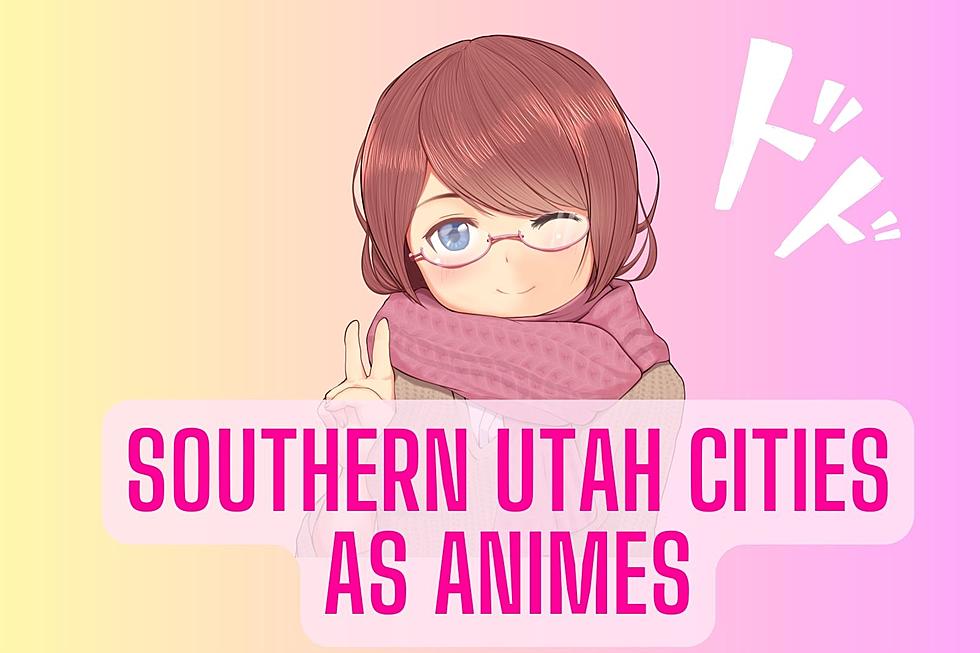 Southern Utah Towns As Animes???
Canva
Southern Utah is a cluster of close cities surrounded by beautiful red rock and unique areas of heavy greenery.  
In fact, some places like Springdale could be mistaken as a place from an anime with its tall cliffs and forest areas with colors that seem like they were plucked from a scene. Though Southern Utah is not known for its anime culture it does share some similarities with some villages from popular animes. 
Southern Utah Cities As Animes:
Santa Clara/Ivins 
Just like the village of Konoha from the hit anime Naruto, there are red rocks that mark the location of the city(s) and boasts areas of greenery and water features too. Though it's no village of highly trained ninjas, Downtown Santa Clara looks very much like the streets of Konoha village with old-style lanterns on the streets.  
St. George 
The City of St. George is one of the fastest-growing cities in the nation making the obvious anime choice Trigun Stampede. Now hear me out, this is a newer anime partially set in a desert. There's a melting pot of people and different cultures just like in this si-fi adventure.  
Washington 
There are several acres of fields hence the name Washington Fields in Washington City. You can see crops and grass with livestock around. The anime Black Clover is set in the Clover Kingdom which looks just the same as Washington in certain areas. There are also levels based on status, so those fancy neighborhoods are kind of like that.  
Cedar City 
With its mountain ranges surrounding Cedary City the anime that most comes to mind is Demon Slayer. The anime shares large mountain regions and colors similar to Cedar City. Just like Tanjiro, locals can be found hiking the mountains, but they probably aren't working on their water breathing technique. There is also lots of wildlife in the area and if you've seen Demon Slayer, you know there are lots of wildlife in the anime. It just makes sense,