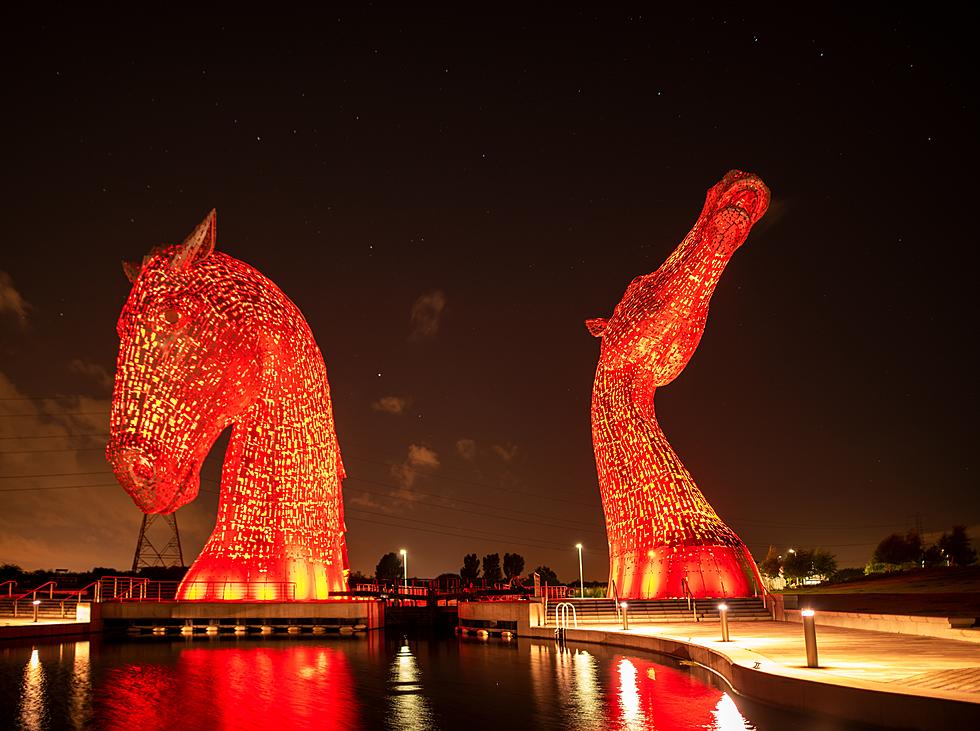 Plunge Into Awesome And Unearthly Stories Of Supernatural Horses
Photo/Mark Mcneill on Unsplash.com
I'm a mythology and folklore nerd. October is the time that people talk about mythology and folklore the most.  
As a part of my creepy writing offerings for October, I want to tell you about the Kelpies and the Ghost Horses of Dead Horse Point State Park. 
About a year ago I was lucky enough to be able to travel to the United Kingdom and a portion of that trip included Scotland. 
A part of Scottish mythology that I find interesting is the Kelpies. There is a Kelpie sculpture in Falkirk that was unveiled in 2014. The sculpture is a monument to Scotland's horse-powered past. 
The Kelpies are mythological water horses that are said to be shape-shifting demons.  
According to Historic U.K.com, "Kelpies are said to haunt rivers and streams, usually in the shape of a horse. They can also take on the form of a beautiful young woman or a hairy human lurking by the river." 
If a person gets on the back of a Kelpie, they will get stuck to its sticky magical hide. Kelpies are also said to have the power to summon up a flood to sweep a traveler away and the sound of a Kelpies tail entering the water is said to resemble that of thunder. 
It's also said that if you're passing by a river and hear an unearthly wailing or howling, it could be a Kelpie warning of an approaching storm. 
Closer to home, Dead Horse Point State Park is said to be home to supernatural horses. 
According to Only in Your State.com the story goes that "Cowboys were poaching horses from the native peoples of the area and led them to a natural corral on the peninsula of land that sits far above the Colorado River. The thieves then left the horses there to die of thirst." 
It's said that campers in the area report hearing the disembodied sounds of horse's hooves and the whinnies of horses late at night. 
So, whether you're in the middle of the deserts of the Southwest or taking in the breathtaking scenery of Scotland, you'll want to be listening for the sounds of unearthly equines.