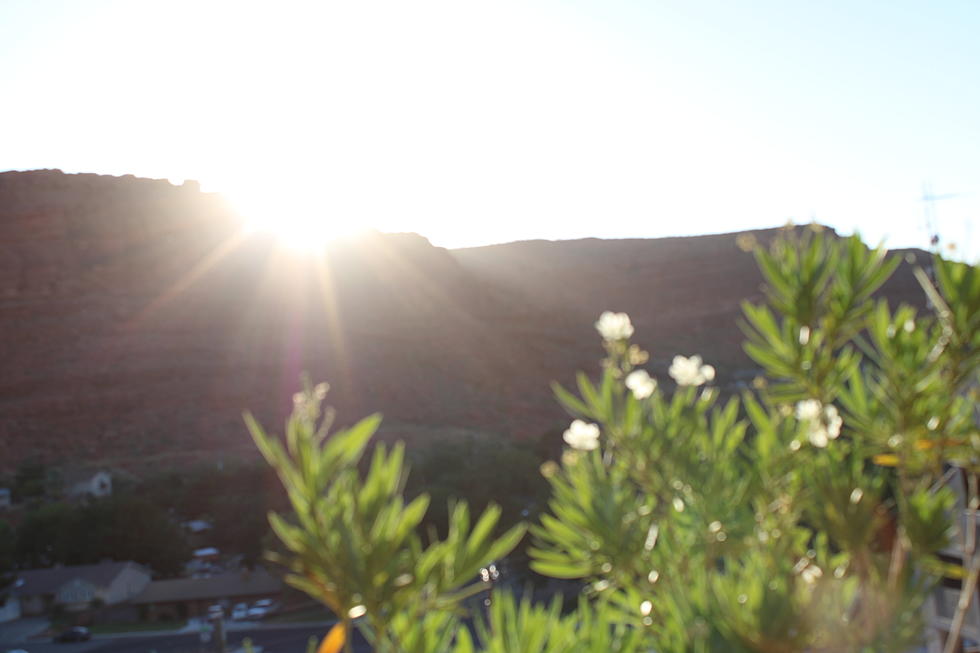 KDXU Sunrise Stories for July 14, 2023
Photo Credit: Stockton Myers
KDXU Sunrise Stories: Volume 12
Statewide News – 07/14/23
Board of Education Condemns Controversial Remarks
The Utah State Board of Education is not happy with some controversial remarks made by board member Natalie Cline.  
Cline took to social media to criticize grant money approved by the board, saying school were "grooming children for sex trafficking," and "brainwashing them into queer, gender-bending ideologies." 
The Board didn't name Cline specifically, but they did strongly disapprove of the posts because they interfere with efforts to provide thoughtful solutions to difficult solutions. 
Southern Utah/St. George News – 07/14/23
Diamond Ranch Academy to Shut Down in August
Teen therapy center, Diamond Ranch Academy, will shut down by August 14 due to a denial of license renewal from Utah's Department of Health & Human Services. 
The reason for the denial has many factors, but one of the most prominent ones include the reportedly preventable death of a patient in December 2022, which was 17-year-old Taylor Goodridge. 
There is a lot to this story, so we created a separate article going deeper into the subject.  
Lost Child Found in Canyon in Hildale
A Utah family found their lost 5-year-old after the child wandered off during a family event in Hildale on July 13. 
The child was lost for about 90 minutes after 6:20 p.m. and was found by a creek bed. Temperatures of the day were in the 100's, and the child was quite thirsty, but was fine otherwise. 
Unused Cemetery Lot Claim Deadline Extended in St. George
The City of St. George is extending the deadline for claiming unused cemetery lots that were purchased but have been vacant for more than 60 years. 
The original deadline was listed for June 26, 2023, but has been extended to December 31, 2023. 
The cemetery lots were purchased over 60 years ago and there is a good chance these lots were passed down to descendants of those who purchased them.  
If you have a plot of land at a St. George cemetery that was passed down to you, call 435-627-4003 to let the city know you're claiming your land. 
Final Warning, It's Going to be HOT This Weekend
in St. George
You're probably sick to death of hearing this from this week's editions of Sunrise Stories, but it's important that you know. 
An excessive warning was issued to Southern Utah from July 15 to July 17 with every day of the weekend expected to hit high temperatures above 110 degrees.  
Sunday is expected to be the highest at 115 degrees.  
Even officials from state parks in Southern Utah are joining in on the warning party. They want you to be safe and maybe don't go on that hike this weekend, because it's not just the air that's hot, it's the ground as well. 
Other
Time for your fun fact about the author of Sunrise Stories, Stockton Myers. 
Stockton has lived in Southern Utah his whole life, but he's only experienced heat stroke once in his life. It was during his oldest brother's wedding in 2008 when Stockton had to wear a full tuxedo in 100-degree weather. 
You can probably guess what happened next. He was only 11 years old at the time...not a great time for a 5th grader. 
Did we miss something? Connect with us on Facebook and tell us. We'd love to hear from you. 
Stay cool and have a great weekend!