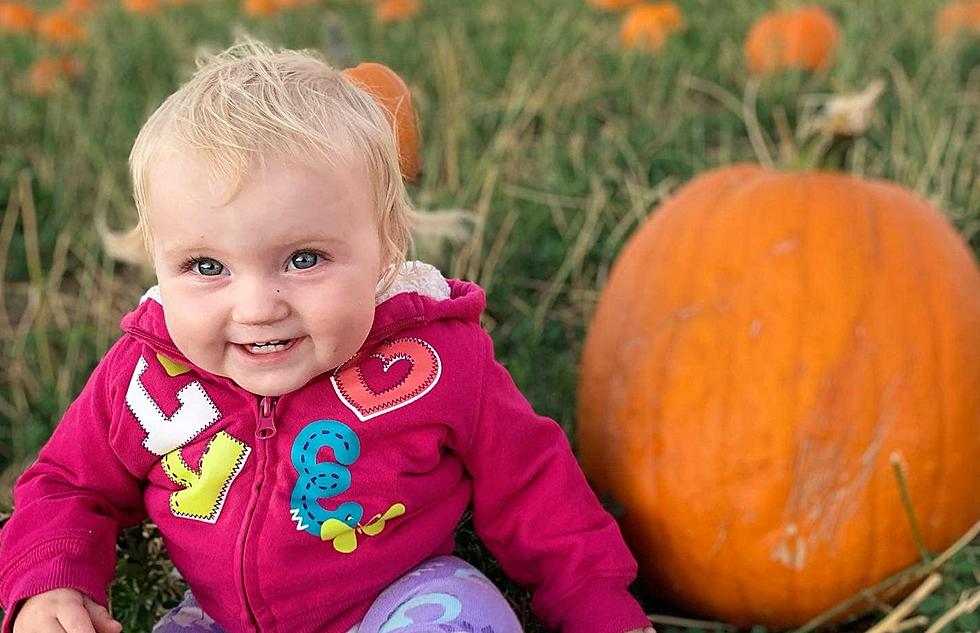 Are You Ready For Some Pumpkin?
Robinson Family Pumpkin Patch / Facebook
Correction: In the original posting of this article, I had the hours for the Judd Pumpkin Patch listed incorrectly. The Judd Pumpkin Patch is open Monday through Saturday from 9AM to 7PM. I regret the error.
The first Peanuts, or Charlie Brown if you will, TV special I remember watching as a kid was not A Charlie Brown Christmas. That was the first one released, but the first one I remember watching as a kid was It's The Great Pumpkin, Charlie Brown.
If you haven't ever seen it, Linus (who for some reason I related to as a kid) sets up to spend the night in the pumpkin patch waiting for the arrival of The Great Pumpkin. Sally, who has a crush on Linus, decides to forgo trick or treating to join the vigil. The only thing that ended up showing up that night was Snoopy, Sally felt jilted at being denied the opportunity to grab some candy, and in a very uncharacteristically tender moment, Lucy guides her brother home after a disappointing night in the pumpkin patch.
While I don't recommend spending a night in a pumpkin patch seeking a magical but elusive holiday apparition, it is time to head to our local pumpkin patches for some fall / harvest / Halloween fun.
We have a few choices here in the Cedar City and Iron County area.
The Robinson Family Pumpkin Patch is located here in Cedar at 1450 W. Industrial Road. They will be open 3PM to 8PM weekdays and 11AM to 8PM on Saturdays from October 2nd until October 29th, or until the pumpkins run out. It is $1 to get in, $3 for horse rides or the opportunity to launch a pumpkin, $2 for the corn pit, $1 to walk through the maze and the petting zoo and hay rides are free.
And of course you can buy pumpkins while you are there. If you would like more information, call 435-691-5014.
A little bit up the road in Paragonah is the Judd Pumpkin Patch. They are located at 314 E 270 North. They are open  9AM to 7PM Monday through Saturday. They are also planning to be open until October 29th, or, again, when the pumpkins run out.
There is no admission fee to this pumpkin patch. Wagon rides are $3 and Barrel Train rides are $2. The Farm Animal Zoo is free. They, too, have pumpkins available for purchase along with cinnamon rolls and pumpkin bread.
Perhaps the greatest joy of the pumpkin patch is the sense of community it fosters. Families come together, friends gather, and strangers become fast friends as they swap pumpkin-picking tips and stories of pumpkin-patch adventures past. It's a place where everyone is united in a common purpose: to find that perfect pumpkin and bask in the simple pleasure of the season.
So grab family and friends and head of for some happy time in one of our area pumpkin patches. And if you happen to get a glance of the Great Pumpkin, be sure to let me know.
It's Pumpkin Spice Season. Top 10 2023 Pumpkin Spice...What?
2023 Top Pumpkin Spice Products.
Gallery Credit: Bejay Lindseth