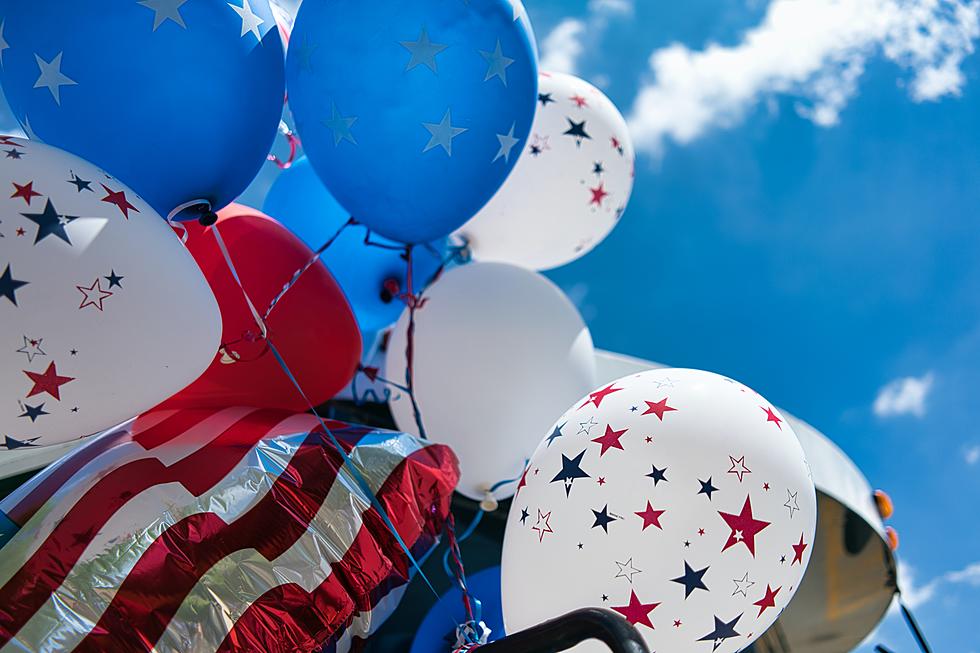 4th of July Scones For Your Patriotic Breakfast
Photo by Tom Dahm on Unsplash
What is more American than enjoying a wonderful outdoor barbeque on the 4th of July?
The menu includes burgers & brats with all the fixings. Here in Utah you will probably have a jello salad too. 
If you have great cooks in your family,  you will enjoy extras like potato salads, salsas and brownies. I love trying new foods that people bring because that also brings people together. 
For some reason, food always tastes better when you don't have to prepare it. 
That being said, I am all for BBQs and love to celebrate like that, but in my family we have a different tradition. This 4th of July tradition still involves food to celebrate, it just begins earlier in the day when it's not so hot outside. 
No burgers necessary!
Years ago, in an old family cookbook I found a recipe for scones, which are always delicious! And to that I thought, why not make them Red, White and Blue? 
So I added buttermilk syrup, whipped cream, strawberries and blueberries!
A national treasure worthy of the 4th of July celebration. This is how we ring in the 4th of July in my family, with this spectacular red, white and blue breakfast. Sometimes it is worth it to think outside the box, switch up what you always do and try something new. I will say to be careful what you start though.
I used to just make this for my kids on the 4th of July, and then about seven years ago I invited my husband's family to join in for the special breakfast. 
Now this has grown to the point where I rent out a pavilion at the park and we serve breakfast for over 100 of our favorite people, and they bring their friends and family too! Our breakfast menu has also grown to include not only scones, but also orange julius, bacon, scrambled eggs, & hashbrowns.
It is a tradition that so many people look forward to, including myself!!   My husband, not so much, probably because he is assigned to bacon duty.
Now to the good stuff.  The recipes!!
Buttermilk Scone Dough 

6 Tbsp oil

4 cups flour

2 cups buttermilk

1 packet yeast

1 egg

1 1/2 tsp baking powder

1/2 tsp salt

1 tbsp sugar

1/4 tsp baking soda

Warm buttermilk (on stove or microwave in 30 second increments, stirring between, careful not to curdle). Put in a bowl and add yeast & a sprinkle of sugar, stir and let sit till it raises. Put the mixture in a stand mixing bowl with a dough hook. Add  egg and mix. Add oil and mix. Add baking soda, baking powder, and salt and mix. Add flour 1 cup at a time while mixing, until it cleans its own bowl (may need to add a bit more than 4 cups, don't want it to be sticky). Transfer to a floured surface & flour your hands, knead until no longer sticky. Form into a ball, spray a bowl & lid with cooking spray, place dough in bowl & cover. Allow to rise until doubled. When risen, cut into fourths and place each 1/4 into a gallon sized ziploc bag. Keep refrigerated for up to one week. 

To cook:

Heat vegetable oil in a pan, shape dough into fist sized pieces with flour. Then flatten, make sure they are thin enough to cook all the way through. Fry on both sides (flip with tongs) until golden brown, place in a pan lined with paper towels, and serve.
Best Syrup EVER  Recipe (Susie Stewart)

1 cup heavy whipping cream

1/2 cup butter

1 cup white sugar

2 tsp vanilla

Melt butter, then add sugar and mix until combined. Add heavy whipping cream. Allow it to boil for 2-3 minutes, then remove from heat and add vanilla.
Hopefully you enjoy trying something new for the 4th of July this year. This really is one of my favorite holidays. 
I love celebrating our Independence as a Nation and I am definitely proud to be an American. Also, thank you to all that serve in our Military.