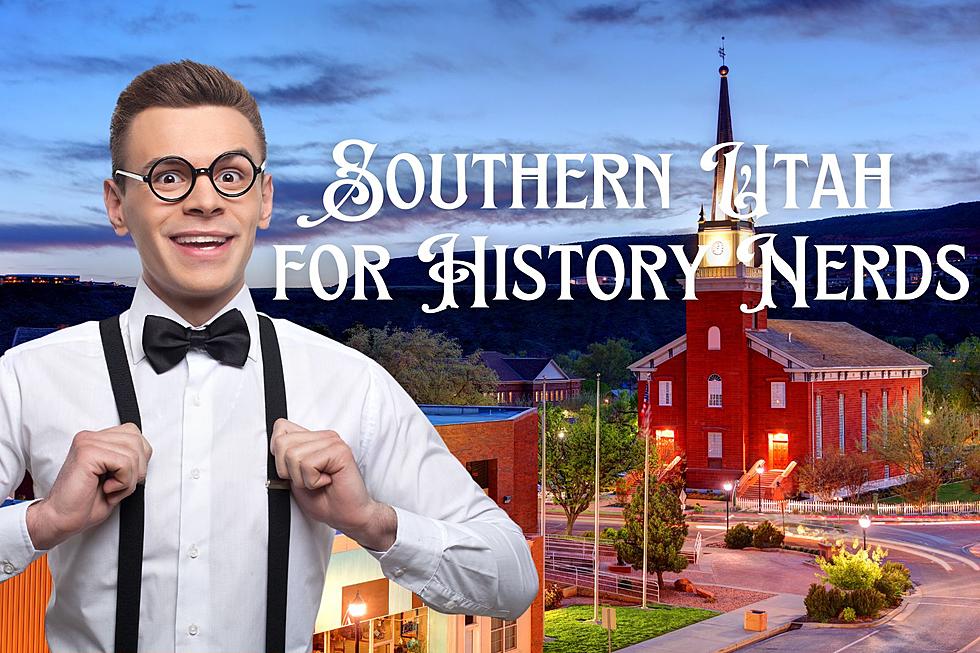 12 Places In Southern Utah For History Nerds
Canva
I consider myself a big time history nerd.
No, I don't mean a nerd in the sense that I always need an inhaler, I'm awkward with girls and I have glasses. Okay. Okay, maybe that really is true, but my point is I'm a really, really, really, really big fan of history.
If I am driving down the highway and I see a brown sign and tells me there's a historical marker nearby, I have to go to that spot and read it. Does my family appreciate this? Absolutely not. I would venture to say they hate it.
But I love the idea of going to a place, and I can usually imagine whatever historical event happening there right before my eyes.
Luckily I live in St. George, Utah, which is home to many historical sites and museums that tickle me to no end.
And since I'm also somewhat of a cheapskate, the fact that most of these places are completely free is a definite plus.
So if you're a History Nerd like me, and you're looking for a place to geek out and step into the past, here are a few (but not all) of the historical places of interest in Southern Utah that I suggest checking out when you have a free afternoon.
Historical Places To Visit In Southern Utah
If you're a history nerd like me, you'll love visiting these historical places in Southern Utah.
Cedar City Utah: Then And Now
Step back in time and see what Cedar City Utah used to look like
St. George Utah, Then And Now
See how St. George Utah has changed over the years using historic photos in modern day locations